About Us
Joe and Angela has almost combined 40 years experience in helping clients buying, selling real estate, property manage in Fremont California and surrounding areas.

J & A Realty was established in 2015. Before setting up this family owned company, Joe and Angela worked at Century 21 brokerage for 10 years. By delivering extrodinary level of service and doing the right things, we won many rewards and became one of Centennial Award Winning Teams from 2010 to 2014.

It is our great privilege helping hundres of family fulfilling their dreams. Many clients not only owning a lovely home, but also making investment in real eatate. We diligently manage their properties, so that our clients are able to get great return but not gaining stress.

We constantly seek improvement, and love a challenge. We believe life is about growth. It is our unchanging commitment to fulfill your needs, go extra mile to help achieve your goals.

我们讲国语和广东话
J & A Realty 在北加州湾区从事地产中介和管理工作多年,对美国的房地产市场有丰富的经验和专业的技能,在为客人做了很多非常成功的房地产投资,为您提供咨询,置业,投资,物业管理的全方位服务。如果您想卖屋,卖屋,投资房产,地产,J & A Realty 将会为您提供最全面的优质房地产服务。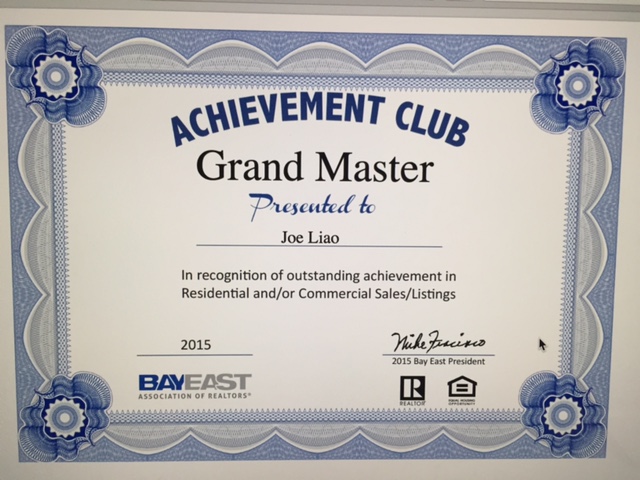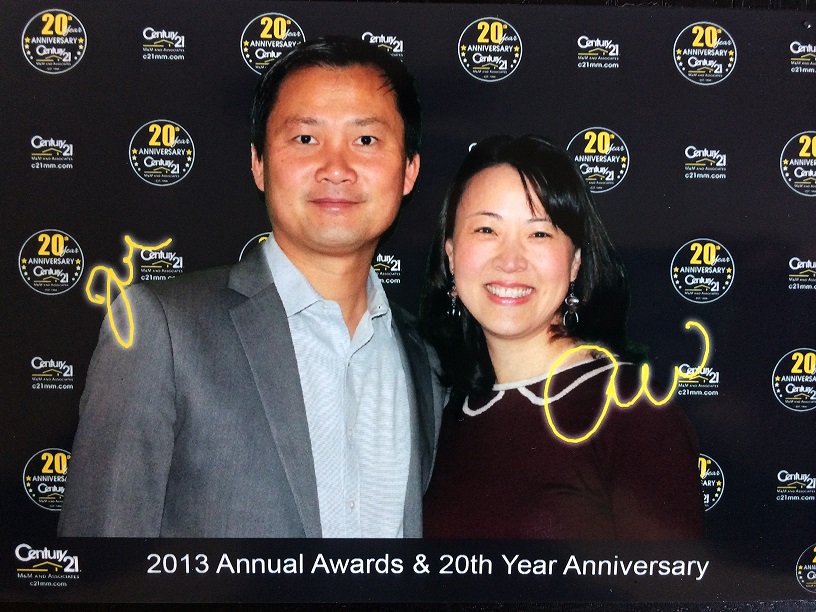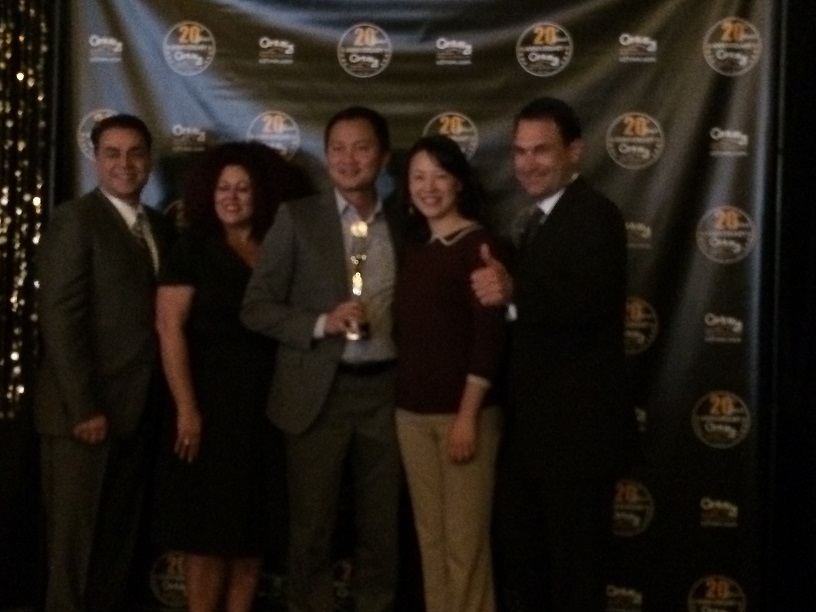 Awards

Bay East Association of Realtor - Grant Master Winner 2018, 2017, 2016, 2015

Century 21 Centurian Award 2010, 2011, 2012,2013, 2014
Century 21 Gold Awards
for Consistent High Production and Quality and Dedication Service
Memberships


Member of the Bay Area Association of REALTORS®,
Member of the California Association of REALTORS®
Member of the National Association of REALTORS®.
All of these associations uphold a strict code of ethics and ensure that their members are up to date on the latest marketing techniques and legislation affecting real estate.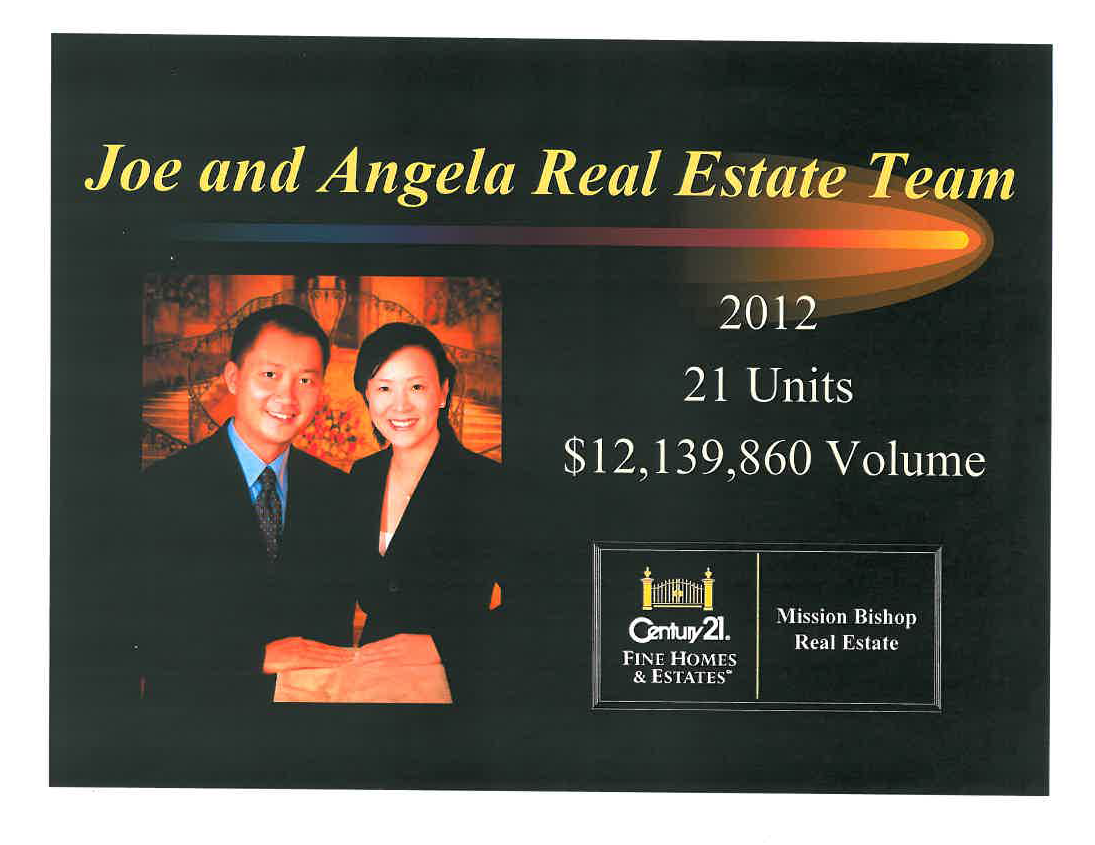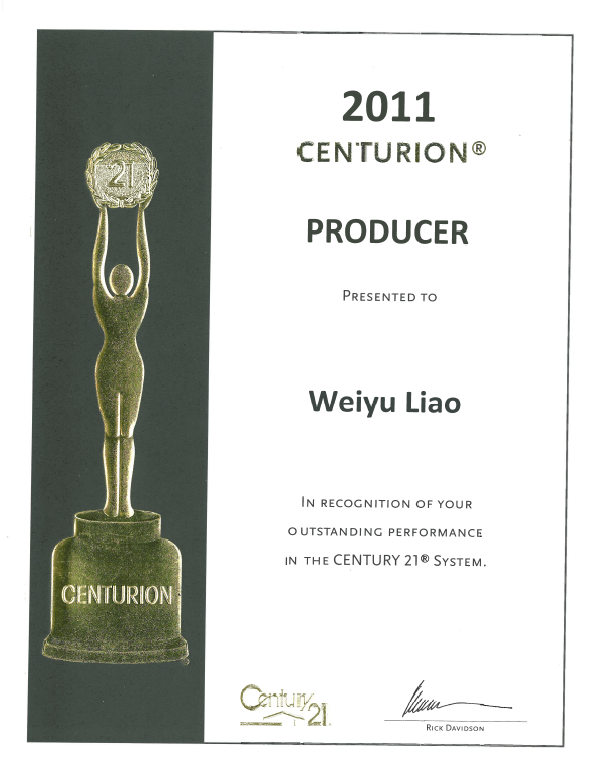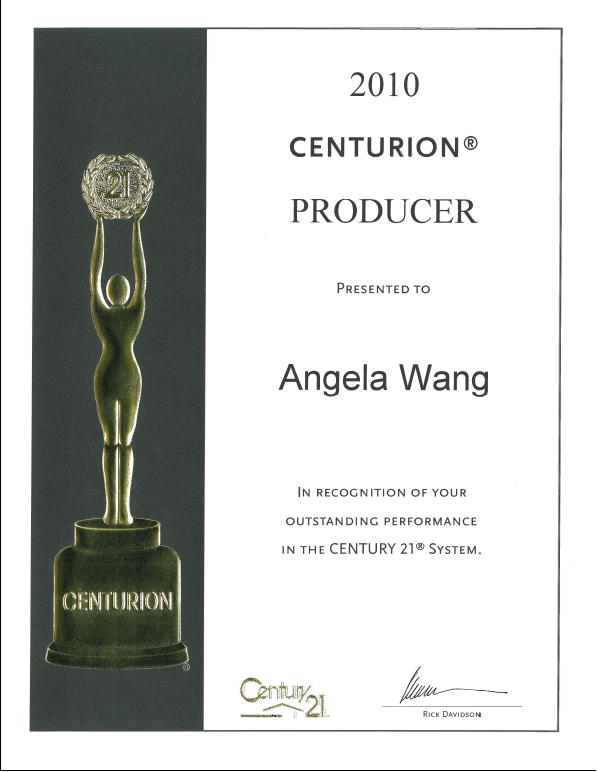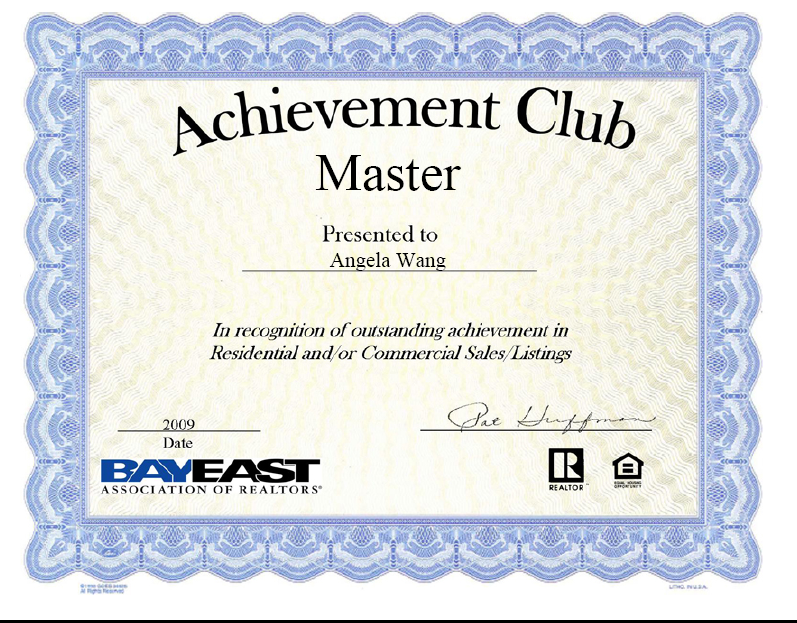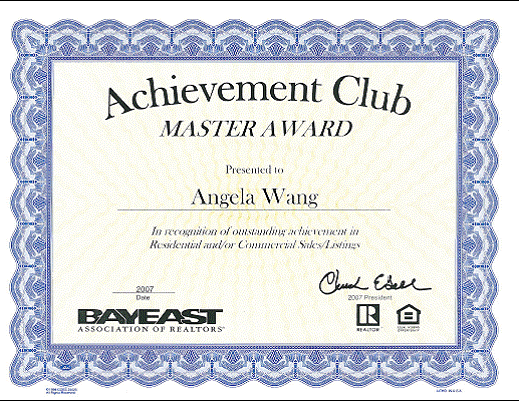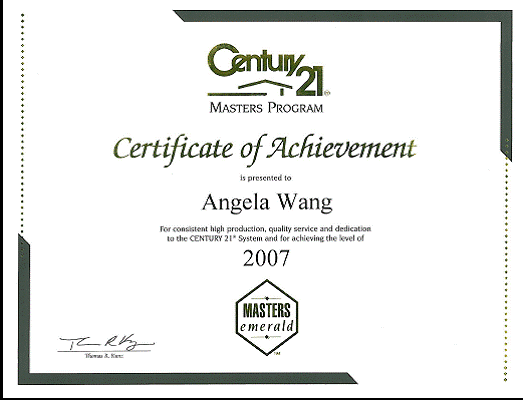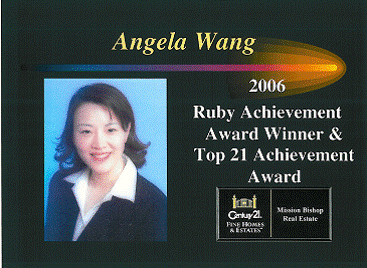 Testimonials

Joe and Angela are extraordinary. There seamless service started way before the house was put on market. They have done a great homework in market research, and they helped me in making clear every detail of the cost involved. They find out all the facts about my home, such as the permits of the alteration etc. With their hand holding I felt very secured and know exactly what I get into, and their highly precise sales price estimation helps a lot in my decision in spending money in upgrade or repairing. What is even more important, they know when to give me firm advice which I don't really want to hear, and which proven right and vital to the final success. The selling process was full of drama, and it is especially valuable to have someone who totally understand my intention, resource and constraints, and act proactively in collecting all the intelligence and guide every moves. It was a wonderful experience and I was extremely grateful and won't hesitate to recommend to anybody who plans to sell his house.
Seller for 1632 Via Sombrio
Rex Chuan
Thank you so much for successfully selling our Fremont Mission San Jose home! What a huge difference in terms of diligence, expertise and professionalism between you and the previous listing agent! Your team not only provides detail-oriented service, but also firm in protecting seller's interest. When we kept getting really low offers, you held the ground with all the good reasons: comparables, home upgrades, latest financial news, etc. I'm glad this is finally settled, and I can move on and focus on more important things in life. We would highly recommend your team to our friends and neighbors! All the best!
Leah and YJ
1123 Wisteria Dr, Fremont, CA 94539
You have done an awesome job! You have been consistent with every follow up steps. You have done more than your share in making the deal come together. Most importantly, you listened to our needs. Thank you helping once again. Hope to do business with you again.
Julia & Joseph Doan
5006 Holborn Way, San Ramon, CA 94583
"If you are looking for dependable full service realtor to sell your home, we highly recommend Joe and Angela. We are living in Maryland and owned a few investment properties in Bay Area. The first house they sold for us was in Mission Lake area in Fremont. They had done great job in preparing the home, staging and marketing! That home was sold in no time for the highest price of similar homes in the community. This time, they did it again for my another investment home in Union City. From setting up the 1031 exchange, bringing the contractor to remodel the house, marketing the property to close, everything was handled professionally and smoothly. Eventhough we couldn't be there during the entire selling process, but Joe and Angela had kept us open communicated all the time. Again we sold the home for the highest price for similar homes in the neighborhood in slow market.
If your agent takes care of everything without even your presence, you know you had made a right choice!"
Dr. Zak Chowhan
4935 Calistoga Ave, Union City, CA 94587
Dear Joe and Angela,
We want to thank you for helping us achieve our goal fo selling the house quickly and for more than we ask for. You are a great team and we enjoyed working with both of yu. You are definately the best and we will recommend you to everyone we know.
Love and Similes,
Patricia & Scott Walkins
34521 Gladstone Place, Fremont, CA 94555
"Fabulous! There are no words to thank you enough for the outstanding job you did in selling our Fremont home. Our home has been staying on the market for one year with two different agents. Your staging is so beautiful that it dramatically bring out the best side of the home. You work so hard that it went pending in two days for over asking. The entire ordeal from listing to closing went more smoothly than we could have ever imagined. We left many friends in Fremont and would not hesitate to recommend you to any of them should they decide to sell."
"Your team did an excellent job for us at a time when selling a home was not an easy task. Thank you from the bottom of our hearts!"

Gene and Jeanette Vecellio
35221 Abel Place, Fremont, CA 94536
"We cannot thank you enough for the amazing experience we had working with you! We have been trying to sell our home in Riverwalk for the past whole year. We couldn't sell it even when we had changed agents. We are glad to have Angela Wang to help us this time. Her knowledge of the market and sense of how to market a property to realize the highest value are outstanding. Angela Wang was able to get an offer for our house in one week. Her professionalism, courtesy and attention to detail are incomparable. She is one of hardest-working Realtors we have ever known. We highly recommend Angela Wang to all of our friends."
Tammy and Anthony Franks
1711 Riverwalk Dr, Fremont, CA 94536
"Thank you for thoroughly preparing our home from repairing, cleaning, landscaping, staging and marketing! Thank you for keeping us well-informed throughout the transaction. You have been there for us every step and sold our home in such a short time with the highest price. Your extra efforts and excellent service helped us reduce a lot of pressure."
Dr. Huynh
Seller of 37810 Cherry Blossom Ct, Fremont, CA 94536
Thank you for working your magic for us again 3rd time around! We had a wonderful experience with you, and it couldn't have worked out any better. Thanks so much for all the hard work in finding just the right buyer for our home and managing a more-than-complex purchase on the new one. We will definitely look forward to working with you on the next one!
Julia and Joseph Doan
J & A Realty
3501 Ferry Ln, Fremont, CA 94555